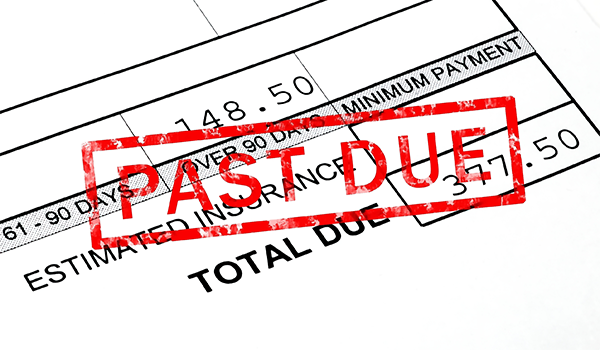 Handling Debt Collection Calls
By: Alive CU, Certified Financial Counselors
Published: 06/09/2020
A recent study shows that nearly 80% of Americans are dealing with being in debt. Falling behind on payments is one area that has become a large concern for many families, making some dread checking their mail and answering their phones because with missed payments, comes collection calls. Resolving these debts can be an emotional experience for both the consumer and the collector. Remember, collectors calling you are human, just like you.
As a consumer there are many "do's" and "dont's" when dealing with a collections call. Not all collectors just want their payments, many want to help you get to a place where you feel more financially secure. Below are some tips on responding to these calls so you may find a permanent solution to resolve your debts.
Do:
Share. Collectors may ask many questions. These questions are not designed to be intrusive, but to get a better idea of your personal situation so they can assist you in devising a plan of action.
Listen. The collector will communicate valuable information and may offer several different options to resolve the debt.
Negotiate. If the proposed plan your collector offers is not feasible, offer suggestions that may work better for you.
Show urgency. Be honest, open and realistic with the collector. Let the collector know that you are concerned and want a plan that you can stay on track with and that resolves the debt.
Keep Records. It is always a good idea to get your plan in writing. Once a plan of action is in place ask the collector to email you the details. Keep any written correspondence and any notes you may take.
Review your credit regularly. You are entitled to a free credit report from each credit bureau every year, use these reports to verify your debts and dispute any if necessary.
Don'ts:
Ignore the situation. Ignoring correspondence from the collector will only make it harder to resolve the debt in the long run. Keeping the lines of communication open with the collector builds trust and may make it easier to agree on a repayment plan.
Assume it's your debt. Always verify that the debt is actually yours by checking your free credit report.
Be abusive. There is never a reason to be abusive to a collector and it will not help you in repaying the debt.
Agree to pay anything just to get off the phone. The collector will make notes, and calls will begin once you have missed the agreed upon payment. Only agree to payments that you can afford and dates you know you can actually pay them. If something changes in your life call and let the collector know so they can update your account.
Ignore harassment. Debt collectors must abide by the fair debt collection practices act which prohibits deceptive debt collection practices.
Back to Blog