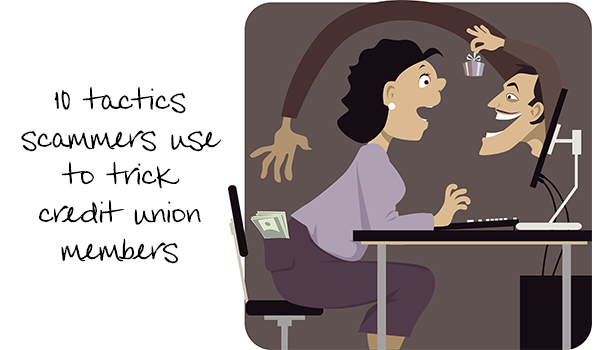 10 tactics scammers use to trick credit union members
By: CU Insignt - David Ver Eecke, PSCU
Published: 07/08/2020
Scammers are known for preying on victims' vulnerabilities, such as financial hardship, fear and confusion. Given the particularly challenging circumstances surrounding COVID-19, people who believe they are savvy enough to avoid scams may fall victim, nonetheless.
Proactive education is the best way to not only protect members, but also help your credit union staff be prepared to assist members who have been targeted by scammers. In fact, a recent Javelin study found 80% of people in the U.S. who are informed about a scam will disengage from it.
Here are 10 common practices scammers keep in their arsenals to attempt to fool your members and commit fraud.
Back to Blog