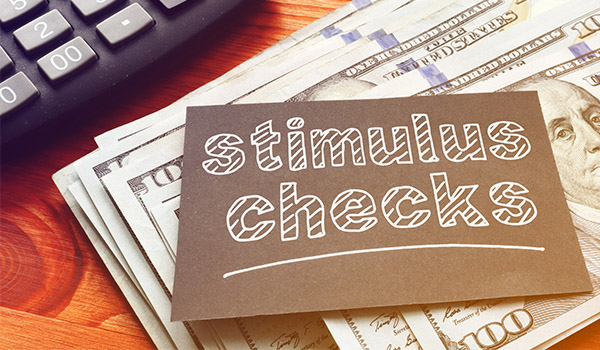 Stimulus payments: How much will you receive and how should you spend it?
By: Alive Credit Union
Published: 12/29/2020
Congress passed an economic relief package in late December of 2020 with a new round of stimulus payments. As of December 29th, these payments include $600 per qualifying individual – adult and/or child. Here are some things to keep in mind with the most recent round of direct payments:
Single individuals will need to earn less than $75,000 to qualify for the full amount
Married couples will need to earn less than $150,000 to qualify for the full amount
The amount individuals receive is reduced by $5 for every $100 above the income threshold
Stimulus checks will be phased out entirely for single people earning over $87,000 or married couples earning more than $174,000
Individuals claimed as dependents that are older than 17 will not qualify for the checks (such as some college students or seniors that are claimed as dependents)
Because the stimulus is based on 2019 tax returns, children born this year will most likely not receive payments
If you qualify for a stimulus check, you may be wondering what to do with the money – or what the wisest thing to do might be. Here are a few things to consider.
Fill in Financial Gaps
Many Americans have found themselves struggling financially due to the Covid-19 pandemic. Those who have had their hours cut or have been laid off or furloughed have been particularly affected. For anyone caught by surprise or financially underprepared, the stimulus checks can provide a huge lift.
The first thing to do is make housing payments, pay utility bills, buy groceries, and secure other necessities.
Before anything else, the money should be used to cover essentials for you and your dependents. The first thing to do is make housing payments, pay utility bills, buy groceries, and secure other necessities. Other things that may not be absolutely essential at the moment but are likely worth investing in include emergency kit items such as food with a long shelf life and medical supplies.
Supplement Your Emergency Fund
While it's possible that more relief checks will be approved in the future, nothing is certain. It's best to assume that this will be the only financial boost that you'll receive and to plan accordingly. Strongly consider saving part or all of the money to extend or create an emergency fund. Ideally, you would have enough money available to support yourself and your dependents for at least 3-6 months, should you need it. If that's not possible in your current situation, you can still give yourself a cushion to fall back on. It's possible that the unemployment rate will continue to rise, so preparing for the worst is vital.
Pay Off Debt
If you have well-funded emergency savings, it's a good idea to pay down, or better yet, pay off high-interest debt. Minimum payments and high interest rates can add stress to an already difficult financial situation. If you're able to pay off that debt, you'll save on payments throughout the coming months, giving you a long-term boost.
For some people, a one-time check won't be enough to truly make a difference with their payments. If you've found yourself unable to make debt payments due to the pandemic, consider reaching out to your lender. It's likely that they'll be willing to work with you. The last thing you want to do is hide from your payments and rack up additional late fees or penalties on top of your regular payments.
Supplement Your Emergency Fund AND Pay Off High-Interest Debt Simultaneously
Don't want to have to choose between one or the other? You can do both. It may sound impossible, but this is how it works – you deposit your stimulus funds into your regular Savings or even a Certificate of Deposit (CD), these funds will be earning interest. You take out a Share Secured Loan using the funds in your savings as collateral. This allows you to pay off your high-interest debt and make monthly payments at a significantly lower rate than an unsecured personal loan or credit card. You'll be earning interest on your savings and have a much lower rate on your debt, helping you pay it off faster.
Boost the Economy
If you find yourself in a stable financial situation, meaning you have no consumer debt and well-funded emergency savings, the next best thing you can do with your stimulus check is to spend it— but spend it wisely. Economists have predicted that the effects of Covid-19 will send America into a large recession. These relief checks give Americans the power to help mitigate the damages before the economy falls too far.
As you use your funds, consider supporting the areas that have been hit hardest such as small businesses, local restaurants, and other companies forced into temporary closures. Of course, donating to relief funds and legitimate charities is also a great way to use some of your stimulus check.
Disclaimer
This information is intended to serve as a starting point. Your next step is to speak with one of our Certified Financial Coaches who can provide advice tailored to your individual circumstances. Nothing in this article, nor in any associated resources, should be construed as financial or legal advice. Furthermore, while we have made good faith efforts to ensure that the information presented was correct as of the date the content was prepared, we are unable to guarantee that it remains accurate today.
Back to Blog