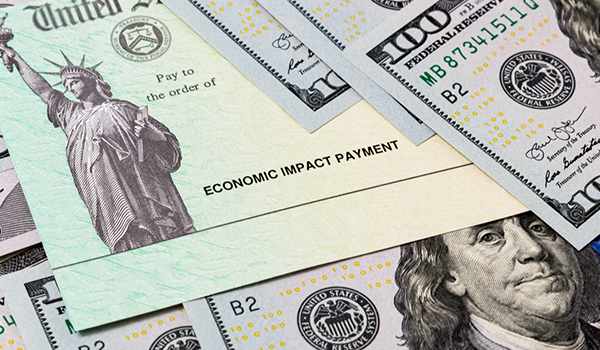 American Rescue Plan 2021 Economic Impact Payments
By: Alive Credit Union
Published: 03/15/2021
The Internal Revenue Service (IRS) will soon be sending out Economic Impact Payments. Alive Credit Union will automatically post these payments to our members' accounts on the settlement date set by the IRS. Alive does not have any information regarding when individual payments will be sent over the next several weeks.
FAQ's
When will I receive my 2021 Economic Impact Payment?
Alive Credit Union is not involved in sending the payments; therefore, we don't know when individual members may receive their deposit. However, Press Secretary Jen Psaki said Thursday, March 11, 2021 – "Relief payments from the American Rescue Plan Act will start being sent out within days. Some Americans could receive the money as early as the weekend of March 13th." Please check the IRS website for updates.
Should I call Alive Credit Union or the IRS to get more information?
No. The IRS has asked that taxpayers do not call them or financial institutions for answers on their payment status or eligibility. Information is being updated periodically on the IRS website, including an updated "Get My Payment" tool.
How will I receive my Economic Impact Payment?
If you're eligible to receive a payment, the IRS will use the financial institution and bank account information you provided on your most recent tax return to deposit the funds electronically. If you didn't provide direct deposit information, they will mail you a paper check or a prepaid debit card to the address listed on the last tax return you filed.
How much will I receive?
Eligible individuals will receive a payment of up to $1,400 per person. However, Alive Credit Union does not determine the amount received by eligible recipients. Please refer to the IRS website for detailed information. You can also use our Stimulus Check Calculator to see a payment estimate.
Do I need to apply to receive an Economic Impact Payment?
Taxpayers who filed their 2019 or 2020 federal tax returns don't have to apply.
For Social Security and Railroad Retirement recipients who aren't required to file a tax return, the IRS will use the information on their SSA-1099 or RRB-1099 to calculate their payments. They'll use the payment method normally used to distribute benefits.
Other individuals, such as low-income workers and certain veterans and individuals with disabilities who aren't required to file a tax return, are still eligible for Economic Impact Payments and can provide their income information to the IRS using a Non-Filer Payment Info application. See the IRS website FAQ's regarding Recovery Rebate Credits for more information.
How can I check the status of my Economic Impact Payment?
Alive Credit Union does not have any information regarding missing payments. We only post payments provided to us by the IRS. Payments are typically sent in batches over several weeks and not all members will receive their funds at the same time. Please visit the IRS website to check your payment status and find more information.
Be on the lookout for coronavirus scammers
The IRS will not call, email or text you to verify or request your financial, banking or personal information.
Watch out for websites and social media attempts to request money or personal information. IRS.gov is the official website.
Don't open unexpected emails that look like they're coming from the IRS or click on any attachments or links.
Don't engage potential scammers.
Forward suspicious emails to [email protected]
Back to Blog