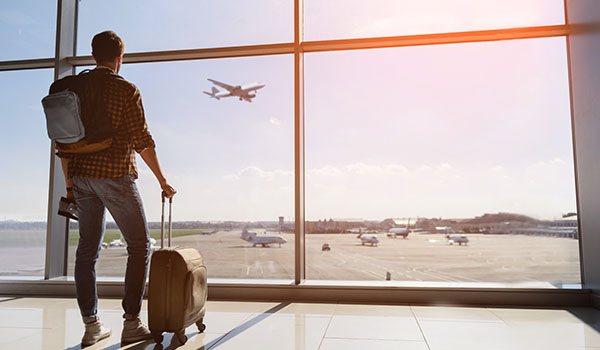 Travel Insurance - Is it worth the cost?
By: Alive Credit Union
Published: 06/23/2021
With summer here, many people are making plans for a fun get-away. If your vacation plans come with a hefty price tag, then you may want to consider getting travel insurance to protect your investment. This is especially true if the trip includes non-refundable expenses, overseas travel, or your credit card doesn't provide much coverage. In these situations, purchasing travel insurance is money well-spent.
The insurance cost varies depending on how much coverage you are looking for. You can buy it for single trips or get coverage for a full year. It can cover a variety of risks, from lost luggage to medical emergencies. You get to choose what you want covered.
Here are the typical situations/events where having insurance will protect you from major financial losses.
Trip Cancellations – If your trip is cancelled due to an illness, a natural disaster, strikes, a death in the family, then this coverage will reimburse you for prepaid, nonrefundable travel expenses. Coverage varies with different agencies, but generally those expenses include airfare, cruise reservations, hotel reservations, ground transportation, and booked tours.
Lost bags – If your luggage is delayed more than 12 hours and you need clothes, this coverage will reimburse you for clothing, up to a certain limit specified in your policy.
Medical emergencies – If you travel outside the U.S. and you get sick or injured, your U.S. medical insurance won't be accepted in most hospitals and clinics. Get this coverage to avoid paying for these expenses out-of-pocket.
Lost or stolen cash or travel documents – You'll get reimbursed to replace your passport or other important travel documents, as well as any cash that is stolen.
You can buy travel insurance through a travel agent or a booking site like Expedia.com. Some airlines offer certain kinds of coverage on their websites. There are also travel insurance companies, like Allianz and Travel Guard, that deal solely in this kind of insurance.
Not all insurance providers offer the same kind of coverage, so do your research. Make sure you read all the fine print before buying insurance and understand exactly what is being covered. Then relax and enjoy a fun trip!
Back to Blog