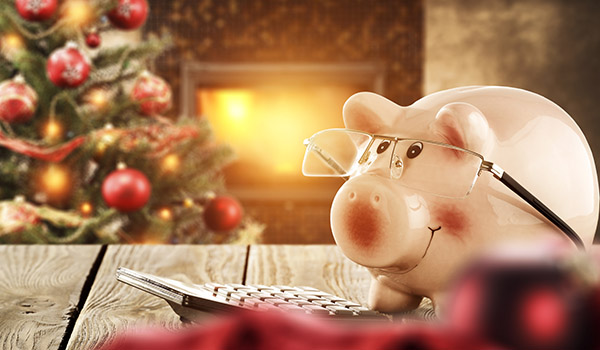 Preparing Your Budget for the Holidays
By: Carol Ann Aldridge, CCUFC | Certified Lending Counselor
Published: 09/10/2021
As the holiday season approaches, we find that COVID-19 is still ever-present in our lives. The pandemic has changed how we shop, our priorities, and for some, their incomes. But what does this mean for the holidays? Shopping for your loved ones doesn't mean you have to break the bank this season. Below are five tips to help you make the most out of your holiday shopping while also staying within your budget.
1. Know Your Limits
Many families have been affected due to COVID-19 whether directly or indirectly. Trust when I say, everyone understands. Please do not feel the need to overcompensate with extravagant gifts this season. Always have a shopping list prepared and check in with yourself whether the purchases are viable for your budget.
2. Shop Online
The beauty of shopping online is that it allows you to do so from the comfort of your own home. No crowds, no rush, no pressure! With online shopping you are more likely to find variety and you can price match across different retailers.
3. Layaway
This option works best the sooner you decide to do your shopping. With layaway, you can break up your purchase(s) into smaller weekly, biweekly, or monthly payments, often with zero interest. Compared to other financing methods, layaway doesn't require credit checks, most often just valid identification, and deposit.
4. Take Your Time
You should always take your time when preparing for holiday shopping whether for gifts or your celebration. By taking your time, you can gather what you need little by little and without the pressure of a deadline. Always keep in mind, the closer you are to a particular holiday, the chances the price will be increased.
5. Get Crafty
Whether it is a sweet treat or something crafty, homemade gifts can not only save you money, but it shows you care! A little personal touch can make gift giving and receiving that much more special.
Want to be more prepared for next holiday season? Consider setting up payroll deduction and opening a Holiday Club account with Alive Credit Union. You may contribute however much you'd like throughout the year and on November 1st, the amount saved is automatically transferred into your Primary Savings account. This is a great way to save a little at a time to help you reach your savings goals!
Back to Blog